Lacquer culture
Xizerong's Paint Culture
Chinese lacquer culture has a long history. It is the earliest country in the world. Seven thousand years ago, found that Zhejiang Hemudu Site culture lacquer bowl represents early China lacquer culture dawn, and to 2000 years ago in the spring and Autumn period, the development is on the upgrade of lacquer culture, the Han Dynasty reached the first peak in the history of the development of lacquer culture...
Xizerong integrated Chinese and foreign coating essence, have the quintessence of spirit. Yoshizawa Ei use of the clear flavor formula, the taste is light and natural, more environmentally friendly. At the same time, the use of leading anti-bacterial technology, to provide you with a dual health protection. Suitable for various high-grade sheet, let you always remain as beautiful as a new Home Furnishing wood.
Xizerong's Paint Technology
Painting process
Products Show
Our Products
Xizerong main products: anti-theft door paint, wooden doors paint, special paint ecological environmental water paint, powder coating, fluorocarbon paint, aluminum wheels other customers customized special paint and chemical materials.
About Xizerong Paint
About Xizerong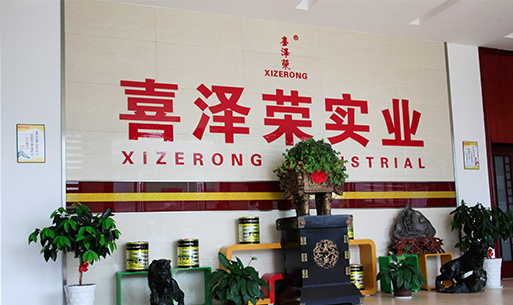 Zhejiang Xizerong Paint Co., Ltd. is a production, research and development, sales as one of the diversified science and technology enterprises. Founded in May 2002, is located in China's hardware capital - Zhejiang Yongkang, the company's products through the EU environmental system ROHS certification, ISO9001 international quality management system certification, ISO14001 environmental management system certification, and take the lead through the 3C product safety mandatory certification . In 2014 the company invested heavily, were built covers an area of 60 acres of hi-Ze-technology production base and covers an area of 127 acres of hi-Ze-chemical industrial park. The company now has the industry's advanced complete sets of professional production equipment and the exquisite chemical production process, and further improve the quality control system of third-party.
Xizerong flagship product: anti-theft doors for the wooden doors of paint, eco-wood paint, green water-based paint, powder coating, fluorocarbon paint, wheel paint, aluminum paint, other special customized special paint and chemical raw materials.
Green environmental protection is our never-ending pursuit
Xizerong Environmental Concept Original ecology = green space + human space + harmonious space
A green earth is a prerequisite for the survival of our human beings. Two thousand years of human civilization process did not sacrifice the earth's green, but two hundred years of modern civilization has made us green earth increasingly covered with yellow and black. Humans in the destruction of the earth's green, but also the gradual destruction of human beings themselves. Let's do something for the earth we live on. In order to protect the green earth, for our survival, reduce pollution, protect the environment, this is a life on earth people should take the responsibility, what is more important than this, more urgent, more and more meaningful than this mission!




MORE
News
News
Xizerong paint is a production, research and development, sales as one of the diversified science and technology enterprises